FOR SALE:
S MARKSMAN 936 84B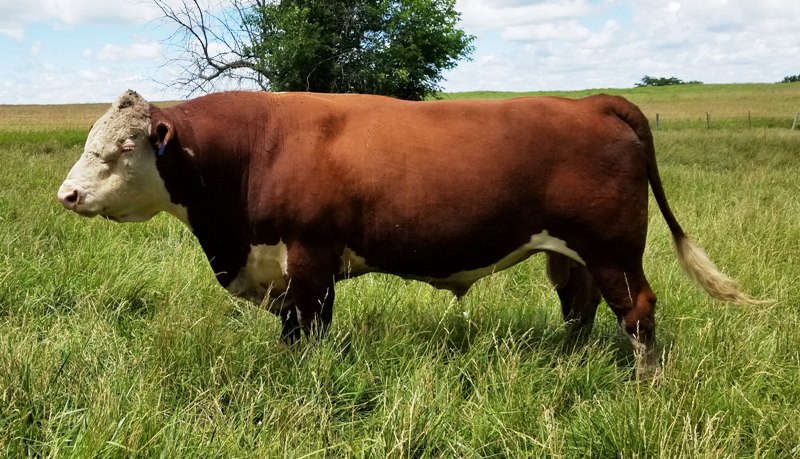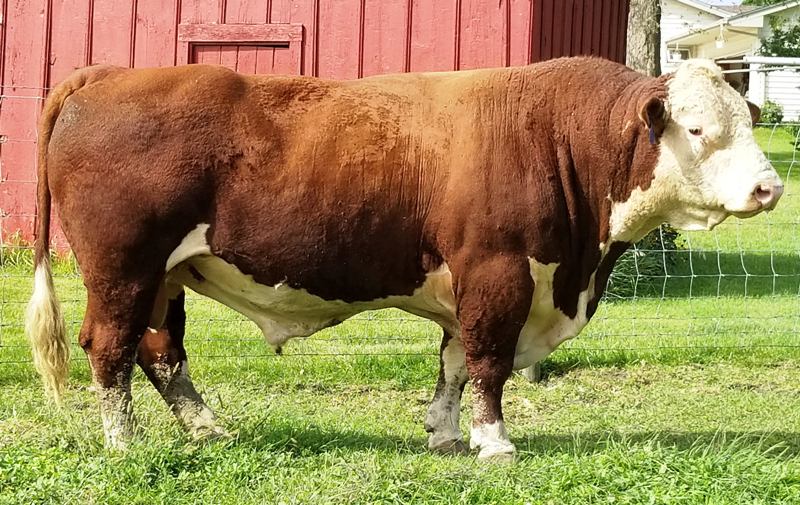 Sire:
HYALITE ON TARGET 936
Dam:
SCHU-LAR 32T OF 402 18R
DOB: 2/22/2014
Homozygous Polled
9/7/18 weight: 2160 lbs
CE: 7.1 BW: 1.3 WW: 62 YW: 96 MM: 29 M&G: 60
Proven calving ease sire that adds growth and thickness to his progeny.
We have used him 4 breeding seasons, retained daughters and have sold
several of his sons to cattlemen throughout the state.
Sired by 936 who is one of the top carcass trait bulls in the Hereford breed and
is out of a Schu-Lar bred cow who was one of our best cows with an average
weaning ratio of 108.
STEER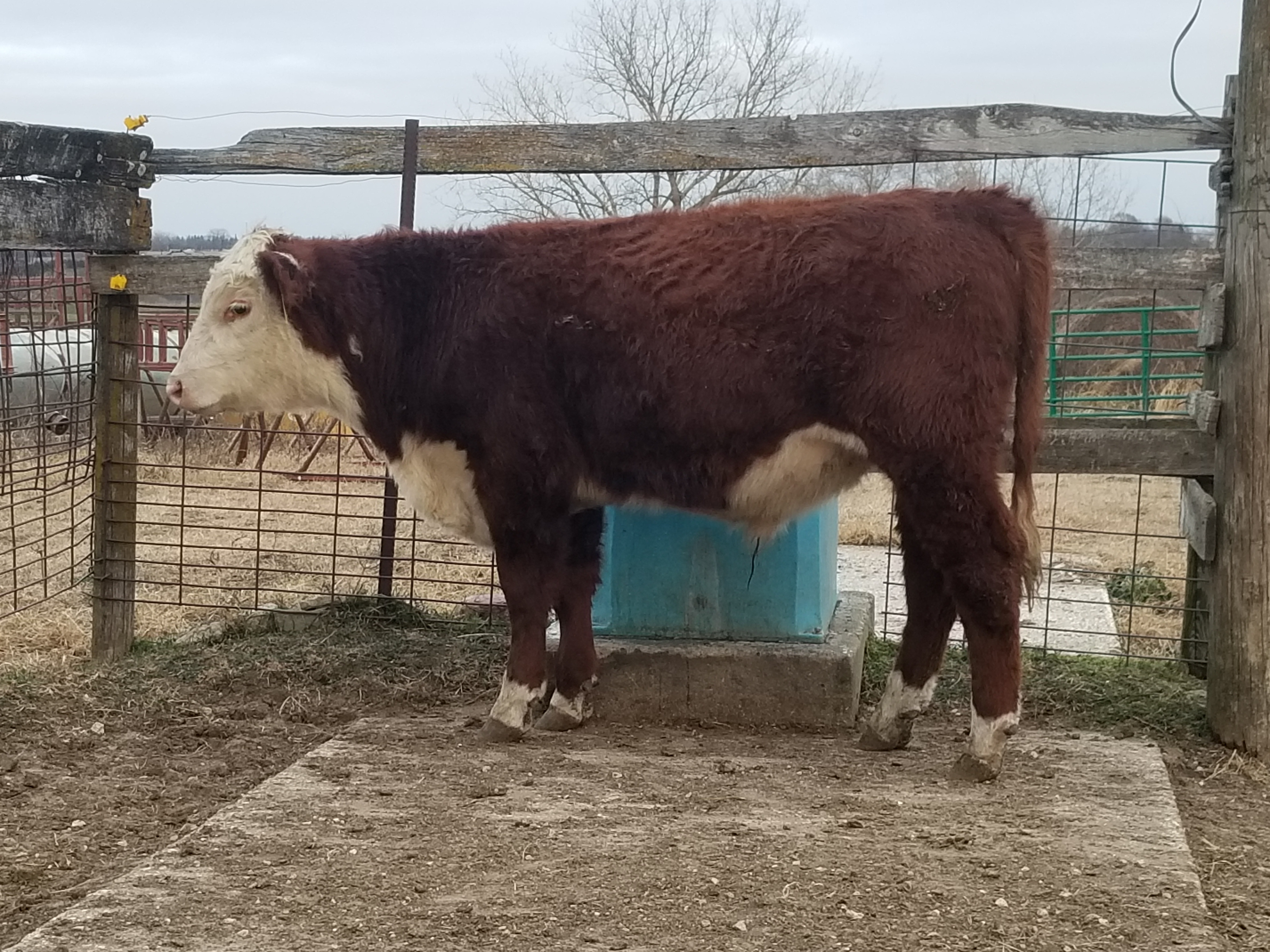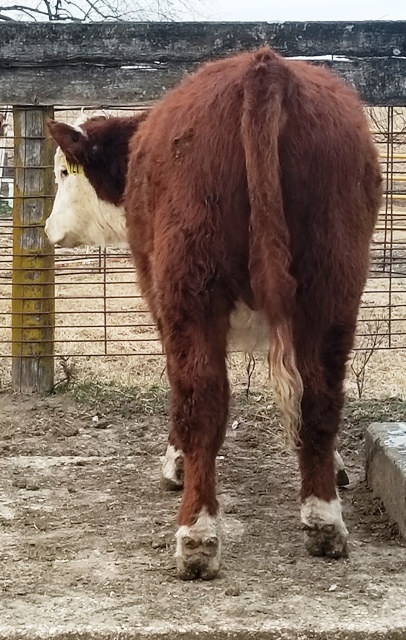 Sire:
S MARKSMAN 936 84B
Dam:
TS REBA 73Z 87B
DOB: 3/15/18
9/7/18 weight: 530 lbs
adjusted 205 weight: 591 lbs
Our #2 ratio bull calf at weaning that would have easily made our bull sale pen if he had a lower birth weight.
Great combination of proven carcass trait genetics throughout his pedigree.
Eligible for the
IHBA Steer Futurity
and
NJHA Fed Steer Shootout
junior programs
For more information and pricing call 515-833-2991 or Mike's cell: 515-343-7644
or email us at simpmj@aol.com