Herd Sire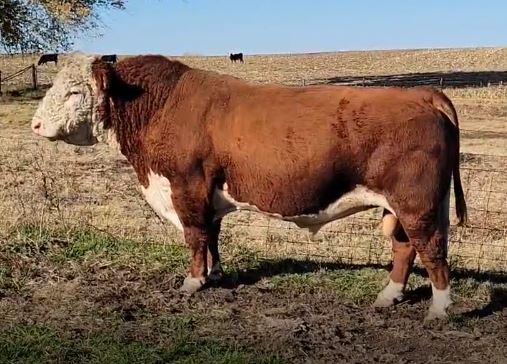 S COVENTRY Y02 4D

CE
BW
WW
YW
MM
M&G
SC
REA
BMI
CHB
9.9
3.3
73
120
27
64
1.3
0.77
$388
$164
Breed Rank
10%
60%
1%
1%
40%
10%
20%
3%
30%
3%

*Semen Available*
Non-Certificate AI - $30/straw
*Discount available for commerical breeding
Email or call Mike for more information
Sire: SHF York 19H Y02
Dam: S Annie 936 83B
Homozygous smooth Polled home raised York son.
Ranks Top 10% or better EPDs in the breed in 9 different traits and top 20% in 13 traits.
Coventry has a big EPD spread of calving ease to go with high growth and carcass traits.
Coventry scanned an impressive 15.34 yearling REA and his first steer calves in an Iowa feedlot beat
contemporaries by over $200 profitability per head.

AI Sires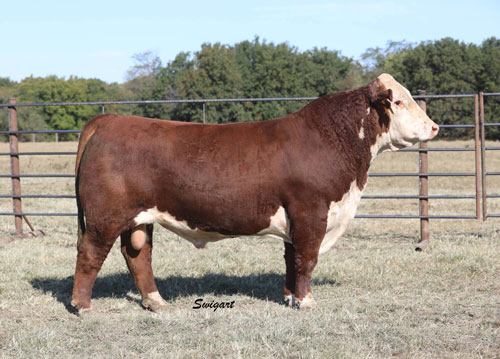 GO King E33


CE
BW
WW
YW
MM
M&G
SC
REA
BMI
CHB
9.8
0.2
73
125
47
84
2.2
0.69
$498
$136
Breed Rank
10%
10%
1%
1%
1%
1%
1%
5%
1%
10%

Comments from Goehring Herefords: This herd sire is a real breeding tool! The structure
and foot size of this bull are exceptional. His first calf crop was born easy and have ratioed
high at weaning and yearling time. When you combine his phenotype with this very strong
EPD profile it is easy to see why we are using this bull very hard. We use this bull with
complete confidence on any kind of cow.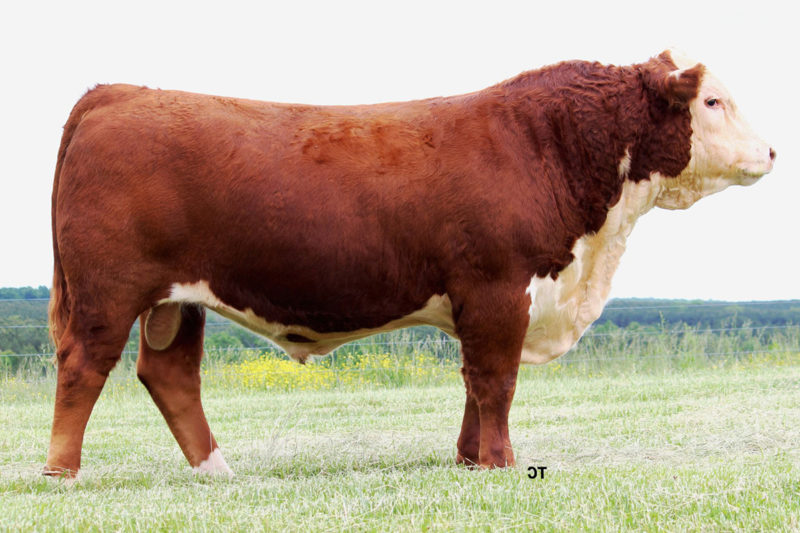 BEHM 100W CUDA 504C

CE
BW
WW
YW
MM
M&G
SC
REA
BMI
CHB
12.9
-0.8
69
115
44
78
1.3
0.69
$460
$186
Breed Rank
3%
3%
3%
1%
1%
1%
15%
5%
5%
1%

Comments from Select Sires: Recognized as one of the best in the breed for his total package
of genetic excellence. With a whopping 15 traits designated as trait leader, few bulls can match
CUDA's strong offering. CUDA is mid-sized for frame with more top, hind-end and overall shape
than most. His daughters have captured the attention of maternally-focused breeders, they're
balanced and good. Bulls like this one will dramatically improve any herd, CUDA
will continue to see heavy use.


Click Here to view previously used reference sires